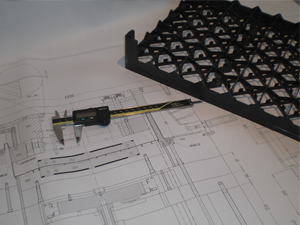 The development of products requires knowledge and experience. Plastic products demand a very specific knowledge that can't be found in other domains. Compagnies that want to develop new products often don't have this knowledge in house. This is where we offer our services for project or consulting. We fulfil your missing knowledge or take over your projects.
We manage the complete development of from your idea to a final product. Our expertise is situated in: Design, Mold and Production. This results in a streamlined process between the different steps and enable us to obtain a better and faster result than outsourcing these steps separately.
For production companies we can take over missing capacity, mold procurement, development, design or solve production related problems. This can be done on demand or under long term collaboration. The focus will be set on the technical side of production, molds and product.
Feel free to ask for further information.